BAYTOWN: Italy September 1943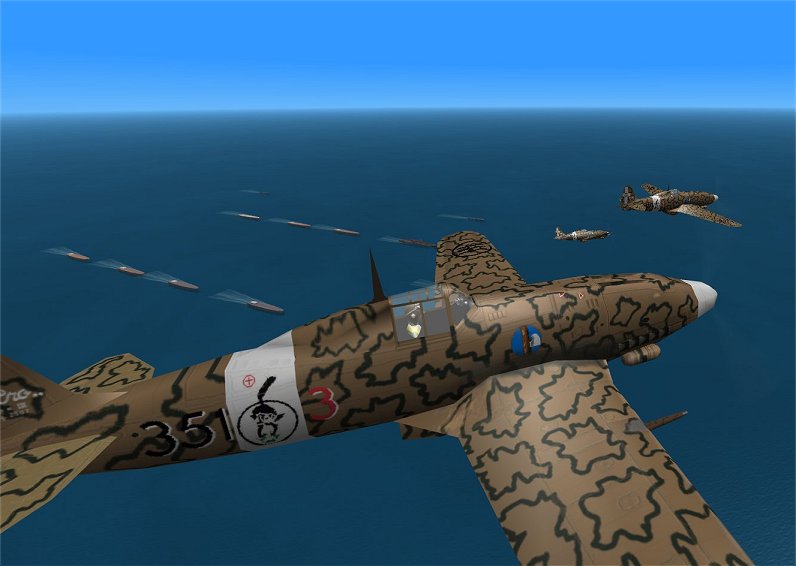 With the overthrow of Mussolini on the 24th of July and his replacement as head of government by Marshal Ugo Cavallero in place, secret talks were started with the Allies for an armistice for Italy. Hitler was ignorant of this, but was naturally suspicious. He started to send reinforcements into northern Italy to safeguard German communications.
Field -Marshal Albert Kesselring, the German supreme commander in the south reckoned that the Allied conquest of Sicily would soon be followed by a landing in Italy, just south of Naples. On September 3rd BAYTOWN was launched and the British Eighth Army made a landing on the toe of Italy, at Reggio di Calabria. This was a diversionary attack designed to draw German reinforcements down from the Salerno area which Kesselring had correctly suspected the main invasion would be.
This FSO will simulate many of the preliminary air attacks that took place along the coast of the Tyrrhenian Sea prior to the main invasions.
 
Country Percentages:
Axis 55%
Allied 45%
 
Aircraft
Allied:
B17G (if used a min of 10 formations or 30 aircraft)
B24J (if used a min of 10 formations or 30 aircraft)
A20G
B-25C
P47D-11
P38G
Spit V
Spit IX
P-40E
P-39Q
Allies have 10 aircraft types and must use at least 8 of the 10 types listed.
One of the 8 aircraft must be the B-24 or the B-17
 
Active Fields:
A152
A155
A157
A162
A163
A172 Â 
 
Axis:
Ju-88
Ju-87
110G2
109G2
109G6
190A5 (limited to 40)
C202
C205 (limited to 40)
Axis have 8 aircraft types listed and must use at least 5 of the 8 listed.
 
Active Fields:
A115
A130
A132
A137
A140
A143
 
Special Rules:
None
 
Scoring:
Single engine fighters 5 points
Twin engine fighter bombers 10 points
Twin engine bombers 15 points
Heavy bomber 20 points
Hangers 20 points each
Escorting Destroyers 60 points each
Town buildings 1 point each
 
Arena Settings:
-Fuel Burn 1.0
-Icons friendly/enemy 3k
-Ack .4
-Fighter and Bomber warning range 52,800 (10 miles)
-Tower range set to 52,800 (for display to match the above setting)
-Visibility full 17 miles
-Radar on (tower only)
-Enemy collisions on
-Friendly collisions off
-Killshooter off
-Time 1100 (11 AM) Game clock
-Bomber calibration manual
-Winds none
 
Designer's Notes:
This new terrain has convoy ships, but due to a bug they will not be targets. Only the destroyer escorts will be targets in the convoys. I will again make use of the 'tower only' option for radar. Downed pilots may vector friendly aircraft toward or away from combat as desired.